One of the most important skills a successful SEO writer should have is the ability to know who you're writing for and addressing their needs specifically by producing high quality content. Because you're writing for a specific audience, it goes beyond having a good command of whatever language you're using. With proper local SEO training, you'll have a better understanding of the type of content you're expected to produce for a local business, for example.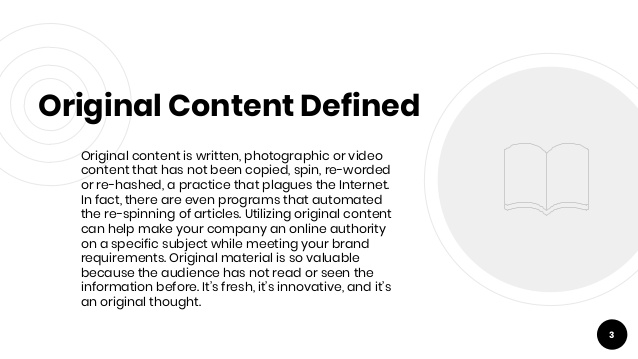 Understanding Your Readers
It's important to keep in mind that communication is a two-way street. You're not just writing for yourself, so you simply cannot write deliberately without understanding whom the content piece is for. This is why before deciding on a topic, you need to conduct a study and market research about your target audience or look for available data containing such information similar to what marketers do.
Being Original at All Times
When it comes to online content, especially those pieces aimed at Google rankings, being unique and original is a mandatory trait. Whether or not you're writing for SEO, every writer understands that plagiarism is a big offense in this industry.
It's not only because you risk getting sued for trademark and copyright infringement, but also because originality is something readers demand and a highly important part of SEO. Once Google detects a duplicated content on your website, not only will it hurt your rankings, but you'll also get penalized.
Putting Proper Sourcing and Citations
Content pieces need to be interesting to attract as many readers as possible, but they also need to be correct and accurate. The only way readers will be convinced that your content is factual is if you provide credible sources through reliable links and mention them throughout your piece whenever needed.
You can also do external linking. Linking great sources to your content also tells search engines that you have something of value.